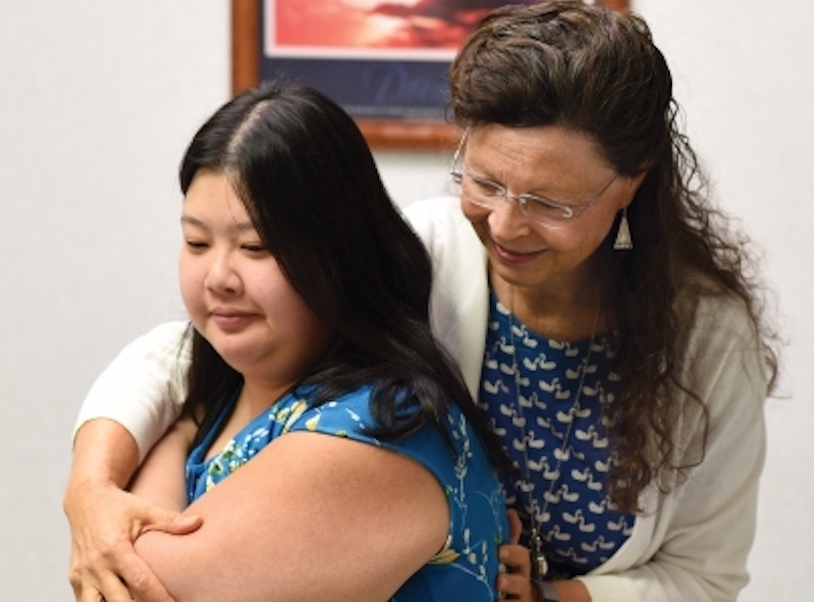 UPMC Altoona Family Physicians has been dually accredited by ACOFP and ACGME for family medicine since 1996, and the program has received "Osteopathic Recognition" from the ACGME, which recognizes it for its outstanding Osteopathic education. The family medicine program recognizes that Osteopathic Principles involve more than OMT. The program emphasizes the patient-centered approach of family and Osteopathic medicine, and our comprehensive curriculum covers common family medicine musculoskeletal and viscero-somatic issues.
Highlights of the OMT curriculum include
Monthly 1.5-hour OMT workshops taught by family medicine osteopathic faculty with emphasis on small-group table training
Osteopathic journal club 
Five full-time Osteopathic family medicine faculty
Dedicated precepting for OMT at our outpatient offices
Opportunities for Osteopathic teaching and scholarship
Multiple adjustable and fully-equipped OMT tables in our outpatient offices 
OMT clinics at our outpatient offices, the Pregnancy Care Center, and Juniata College.
OMT Day Grand Rounds
The program sponsors an annual OMT day for both faculty development and resident instruction presented by a guest lecturer who specializes in OMT and uses it in everyday practice. Allopathic physicians cover services so all osteopathic residents and faculty can attend this workshop. The day includes lectures and working in small groups at the OMT tables with faculty preceptors
OMT Mock Practical for ACOFP Board Exam Preparation
Our residency has a 100% pass rate for the OMT boards.  ACOFP OMM Board Review Preparation is done in February of each year to prepare all senior residents for the OMT Practical portion of the ACOFP board exam.  The sessions include two mock practical exams with cases covering musculoskeletal and viscero-somatic issues.  These sessions require the resident to be able to identify anatomic landmarks, find and describe somatic dysfunction, and treat it as indicated with at least two modalities.